Knitwear manufacturer: "sweater + skirt", youth and foreign style, fashionable all season
Knitwear manufacturer: "sweater + skirt", youth and foreign style, fashionable all season
Hi, everyone~
Imperceptibly has passed the beginning of autumn, autumn clothes also began to be on the new, this autumn popular wear what style of clothes? What kind of collocation is popular?
This year, knitwear manufacturers have a new way to wear, called "sweater + skirt". It has a variety of styles and can be selected and matched according to the needs of different occasions and different people. It is young and foreign-style, and can be fashionable all season.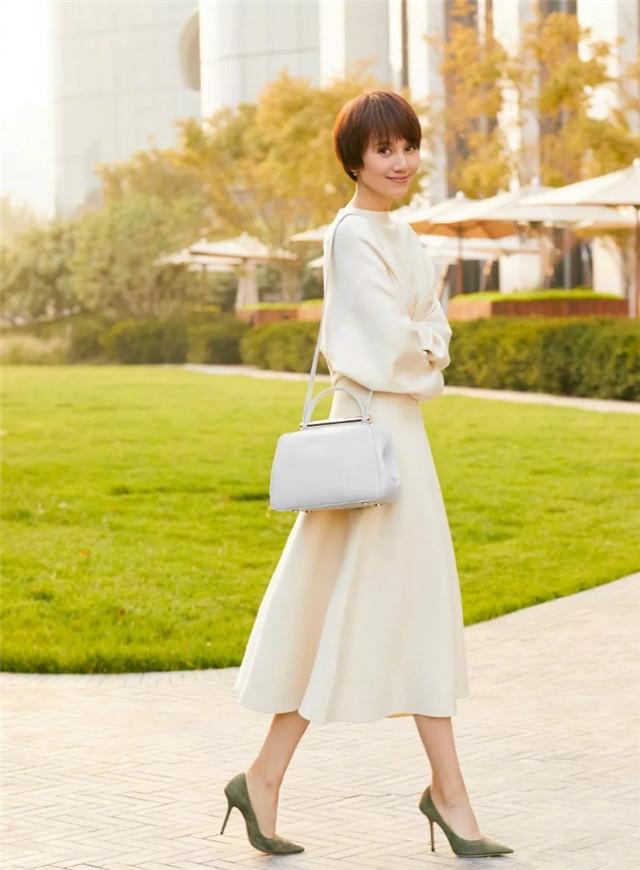 Look1, sweater + pleated skirt
Pleated skirt has its own romantic atmosphere of literature and art. It is fashionable and high-level. Its pleated skirt swings with it when walking, which can not only increase the overall flexibility, but also block the leg skin. When choosing to wear sweater with pleated skirt, there are two matching ideas for you to choose.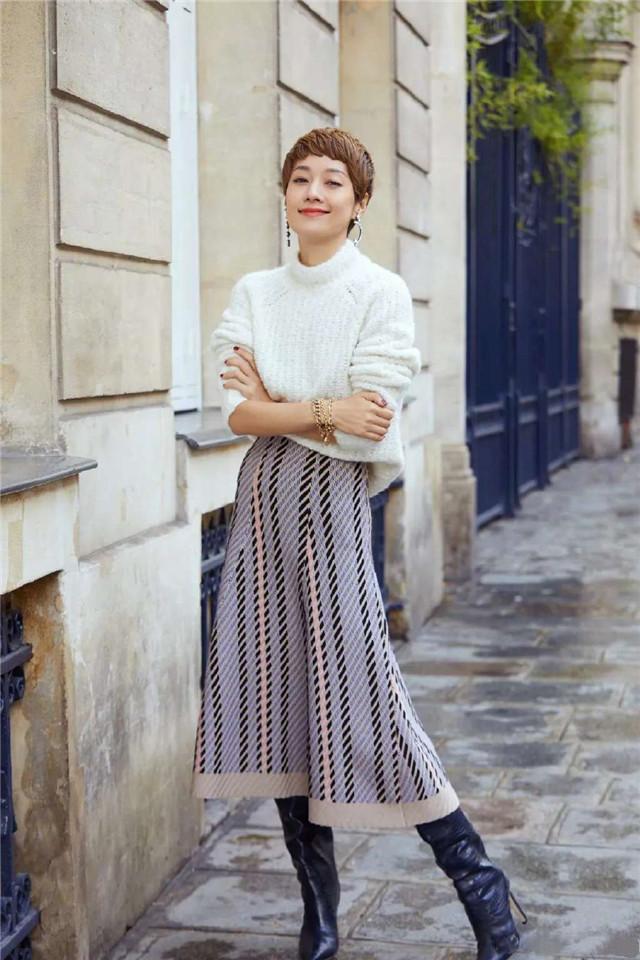 First, you can choose to wear a thin sweater with a thick knitted pleated skirt. The thin sweater can be tucked into the skirt to reveal the high waistline.
The second, on the contrary, chooses to wear a thick sweater with a thin pleated skirt. Wear a heavy sweater on the upper body, with the lower part of the net yarn, cashmere fabric pleated skirt, the different thickness, more show a strong sense of hierarchy, autumn wear temperature is just right.
Pleated skirt with elegant feeling is more suitable for light color or solid color. For thick sweater of upper body, you can choose to wear a striped sweater or a sweater with simple patterns, which will make you feel more youthful.
Simple black and white color matching, very easy to have very simple style, white sweater is often selected color, white close to the face skin, but also easy to show good color.
Afraid that black and white matching is too monotonous, you can try a little brighter colors, such as light blue, sunlight yellow pleated skirt, with white sweater. Metallic pleated skirt is a hot skirt in recent two years. It can be matched with white sweater and black sweater.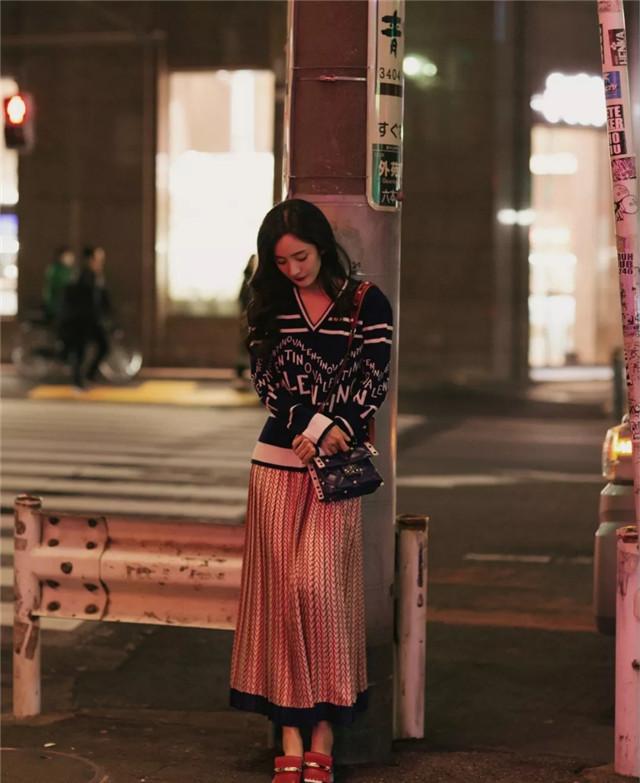 Look2, sweater + straight skirt
The straight skirt is as popular as the straight pants. The difference is that the straight skirt can be divided into different lengths according to the different figure. It is more suitable for a woman with low height and good-looking legs to wear a short straight tube skirt.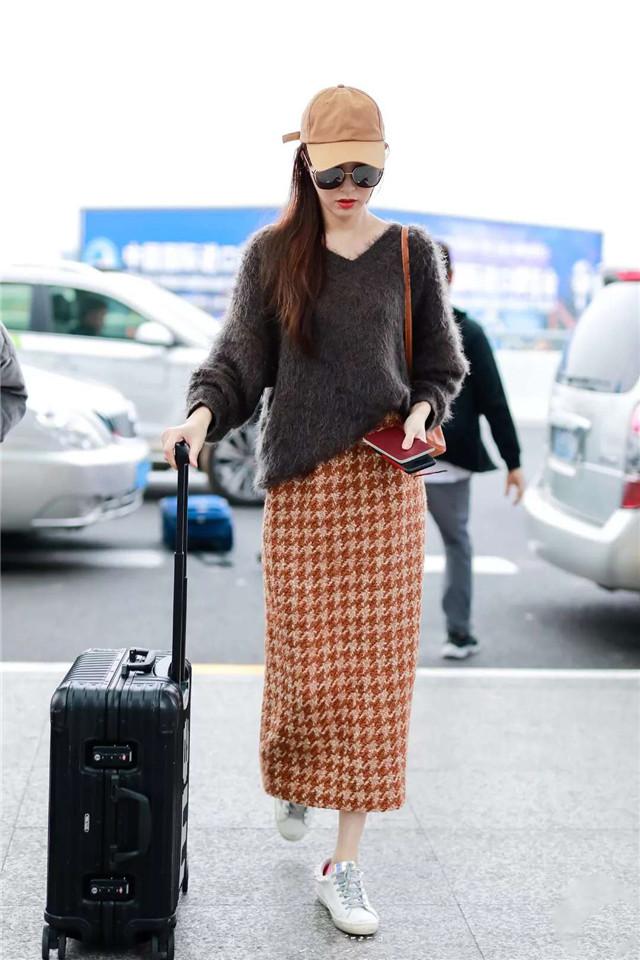 The straight tube skirt is affected by the shape. The long straight tube skirt is a little bit provocative to wear. The women with thin legs will not affect their walking, but those with thick legs can only walk forward in small steps. It is very convenient to open a fork for a long straight skirt.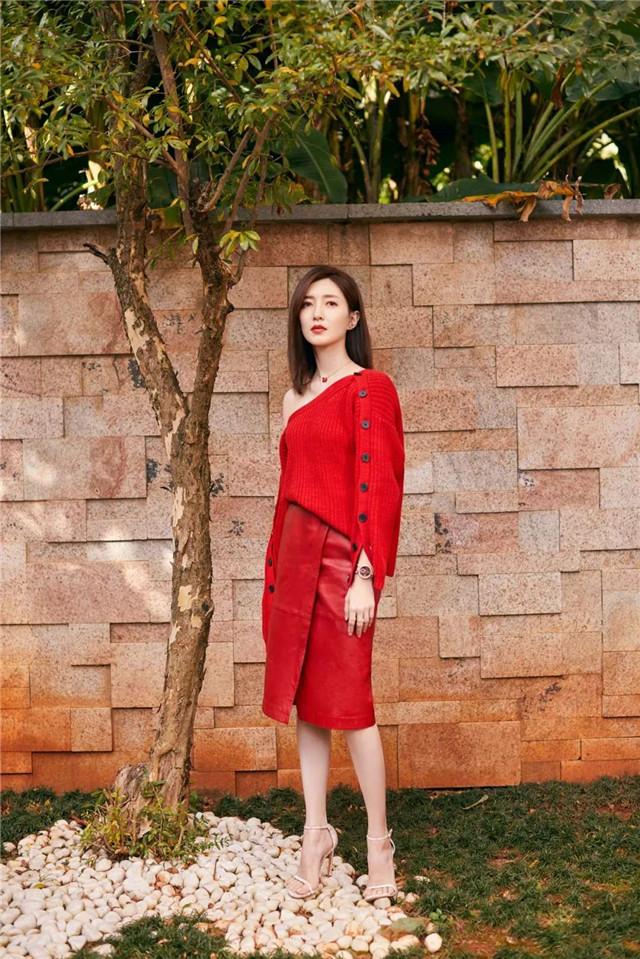 The material of straight tube skirt can be divided into two kinds, one is with good tightness and elasticity, such as knitted straight skirt, the other is poor tightness, such as denim straight tube skirt, leather straight tube skirt, lace straight tube skirt, etc.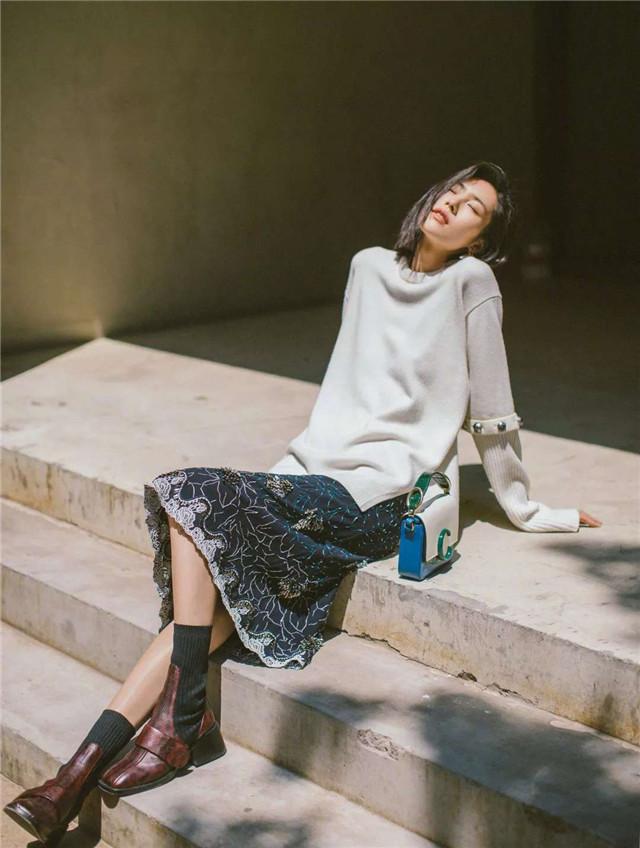 Although the material is different, but it does not affect their matching with the sweater. Do not know how to match girls, can choose to wear a sweater with knitted skirt, the best is a whole set of wear, more holistic.
If you want to be more youthful and foreign-style, you should choose the material mix and match way. Wear a sweater with a leather skirt, short leather skirt with sexy and lovely, long split leather skirt with mature feminine flavor, showing good temperament.
Straight tube denim skirt is a must-have item for reducing age, especially blue denim skirt, with white sweater, full of youth.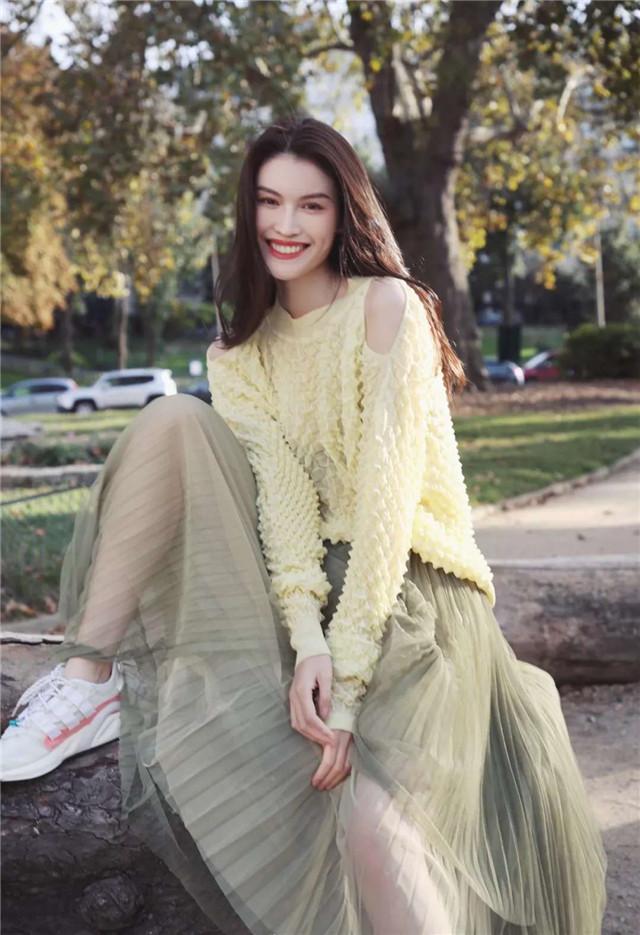 Look3, sweater + umbrella skirt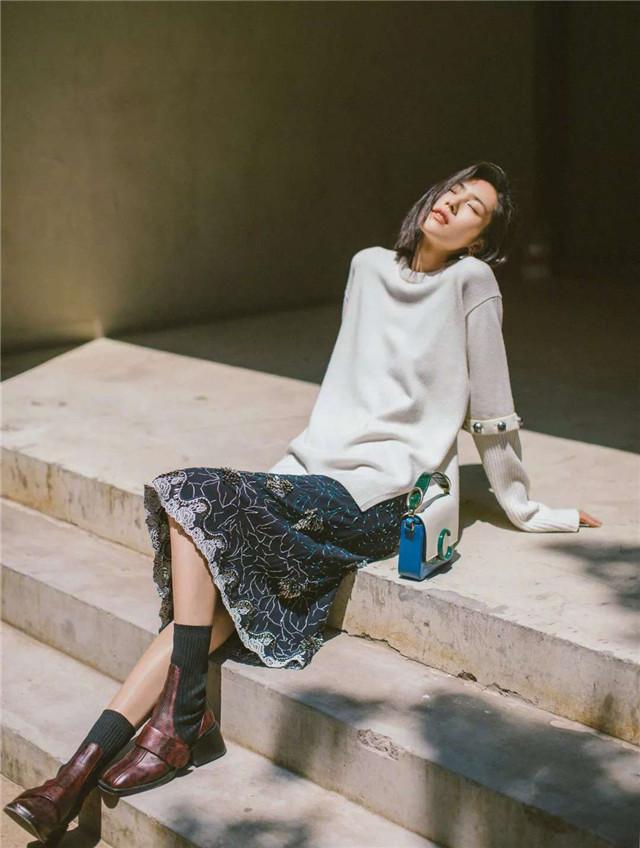 The umbrella skirt not only has the effect of modifying the leg shape, but also is the pronoun of elegance. The shape with narrow top and wide bottom is especially suitable for pear shaped body with thick legs and wide hips.
Autumn can wear an umbrella skirt and sweater to match, but the upper body of the sweater do not choose a loose version, short, thin slim version of the sweater with a more body.
In early autumn, you can wear an umbrella skirt with thin material, such as silk and chiffon. It has strong draping feeling and does not appear bloated at all. With the sweater a little bit more feminine elegant temperament, light color dress up, or is suitable for autumn brown dress are very foreign color collocation.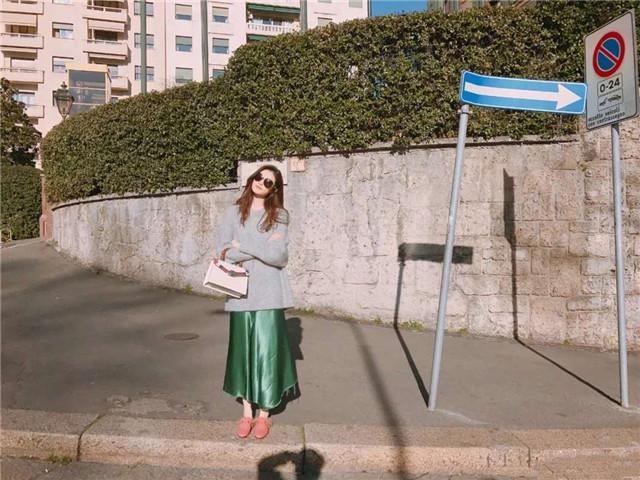 Wearing a floral umbrella skirt with patterns or an embroidered umbrella skirt can extend summer wear for a period of time. It also looks good with a clean sweater.
In late autumn, you can replace the thin umbrella skirt with the thick one, such as the woolen umbrella skirt. The shape of woolen umbrella skirt looks very heavy and textured. It is easy to wear a high-level feeling with sweater.
When choosing sweater with woolen umbrella skirt, it is not suitable to choose bright and light colors. Some atmospheric colors, such as black, white, gray, and brown, are more texture and advanced.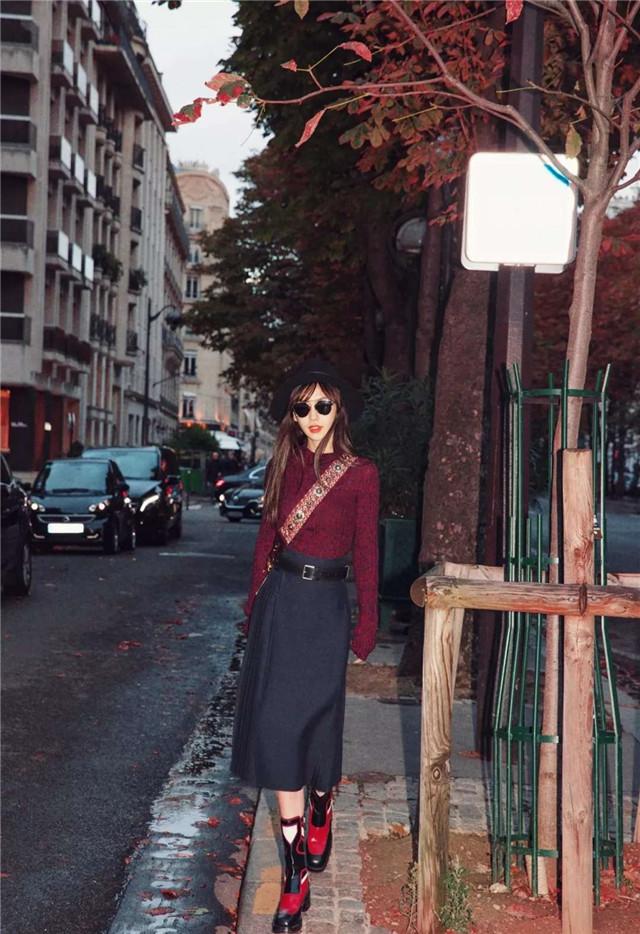 This autumn, there is a fashion called "sweater + skirt". This way of wearing is young and foreign-style, which can be fashionable for the whole autumn.