China Custom Knitted Sweater Industry Status
China Custom Knitted Sweater Industry Status
According to the statistics of the China Knitting Planning Research Institute, in the first quarter, the total market value of 176 knitted sweater companies was 1302.571 billion yuan, a decrease of 94.99 billion yuan from the market value at the beginning of the year, and the loss rate reached 6.80%; the current operating income totaled 251.477 billion yuan and the net profit totaled 113.17 RMB 100 million, down 5.75% and 36.98% respectively over the same period of last year.
The custom knitted sweater industry has become the industry hit hardest by the epidemic. So in the post-epidemic era, where will they go? Nandu reporters discovered through interviews that for the apparel industry, the impact of the epidemic at the beginning of the outbreak did indeed appear on the sales side.
However, when the panic that emerged in response to emergencies passed, more custom knitted sweater companies began to think about the way forward from the perspective of the entire industrial chain: research and development of antibacterial fabrics, launch of independent brands, introduction of shared designers, and establishment of Live broadcast base... R&D in one hand and the market in one hand. After entering the post-epidemic era, they will start to raise the ends of the smile curve.
From today, we will launch a series of reports on the upgrading and transformation of Guangdong's apparel industry from the three industrial chain stages of design, brand and sales.
"Previously, some organizations' sales analysis of the custom knitted sweater industry pointed out that when consumers buy, they will first pay attention to whether the clothes look good, and the second is whether the fabric feels soft, and then they will see the effect on themselves. How. But after this epidemic, I believe consumers will pay more attention to'safety' and functional fabrics will usher in new market opportunities." Lin Jianrui, Deputy General Manager of Fengcheng Textile Business Sales, said in an interview with Nandu reporters .
As the forefront research and development base of noodle accessories in China, many merchants in Guangzhou International Textile City seize the opportunity of industry development and actively explore the road of research and development of new antibacterial functional fabrics.
For example, HALO Knitting and Japan Toyobo have developed photocatalytic sterilization and anti-viral textile fabrics, and now it has launched version 3.0. This fabric has the effect of "long-term sterilization and rapid disinfection". It has an inactivation function on bacteria and viruses contaminated on clothing and can inhibit a variety of bacterial viruses.
HALO knitting is actively exploring on the research and development of antibacterial new functional fabrics.
After the outbreak, HALO knitting, like all custom knitted sweater industry, is inevitably impacted and affected. According to Lin Jianrui, on their client list, there are many companies that do export garment business. "Under normal circumstances, we supply more than 1,000 tons of fabrics to export apparel companies a year. But from the end of March, we have received some notices, and orders in this regard have been terminated directly."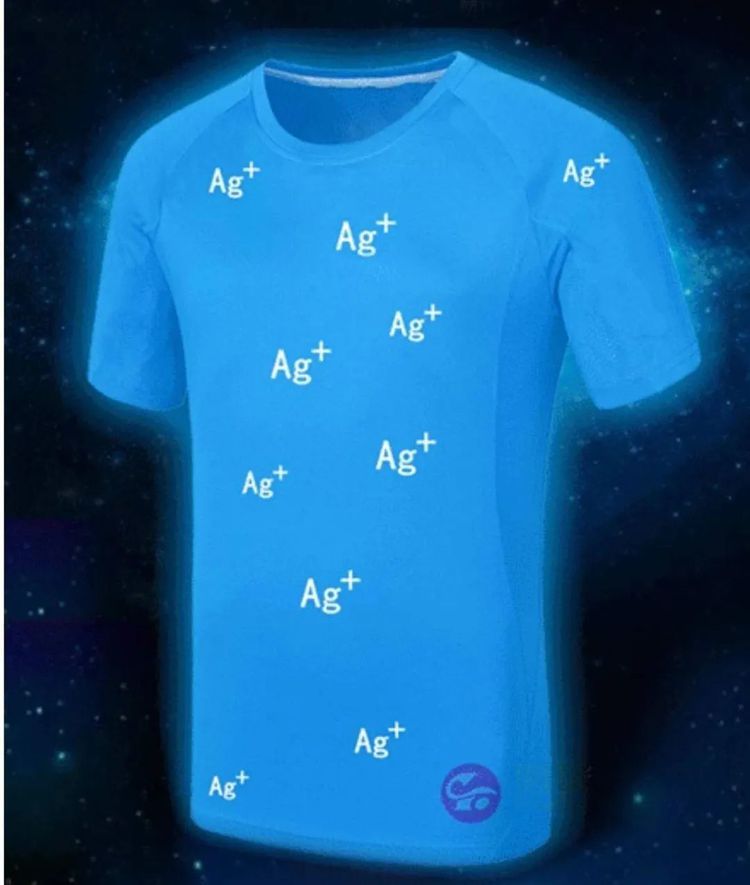 Many apparel exporters working with HALO Knitting started to switch to domestic sales while reducing production. However, in terms of the domestic market, even if the circulation market has resumed, downstream companies will still be relatively conservative in production and will no longer follow the previous year's plan, which means that overall sales will definitely decline and shrink. "We also hope to be able to maintain production and convert the efficiency of production a bit more in China."
Under the epidemic situation, consumption concepts and consumption habits are also changing. Fengcheng Textile is also aware that in this situation, people's demand for sterilization and anti-virus is increasing. "In addition to the use of pharmaceutical sterilization products, clothing is a shadowy protective barrier, so we launched antibacterial products." For this, in addition to collaborating with relevant universities on new product development technologies, HALO Knitting also used Japan Toyobo The company's medical technology materials, the latter is in the world's leading position in this regard.
According to reports, this product adds metal silver ions to the spinning solution to make silver ions and the cyano group of acrylic fiber perfectly combined, deposited into the fiber, the combination is more durable, and the maximum anti-bacterial active ingredients of the fiber washability, thus To achieve "long-term sterilization." The washability of the active ingredients is more than 50 times to achieve long-term sterilization.
HALO knitted photocatalytic sterilization anti-viral textile fabrics add metal silver ions to the spinning solution.
At present, HALO knitted photocatalytic sterilization and anti-viral textile fabrics have been officially launched for pre-sale, and the products have passed multiple tests from Germany, Japan and Guangdong Bioassay. The quality inspection report shows that this fabric has a bacteriostatic rate of 99.9% against Staphylococcus aureus and 96.1% against Candida albicans. It can quickly inhibit and kill influenza viruses H1N1, H3N2, H5N1, and feline viruses and adenoviruses.
In the prime location of Liuhua District in Guangzhou, there are also many companies in the Khmer Cotton International Fashion City who are brainstorming in product design. "In addition to adding more design styles, we are also developing new fabrics, such as environmental protection, antibacterial, high breathability, and some products that automatically change temperature." Huang Tianci, backstreet clothing manager, also believes that after the epidemic, everyone pays more attention to health. The development of functions from fabrics is also an initiative for enterprises to respond to epidemics.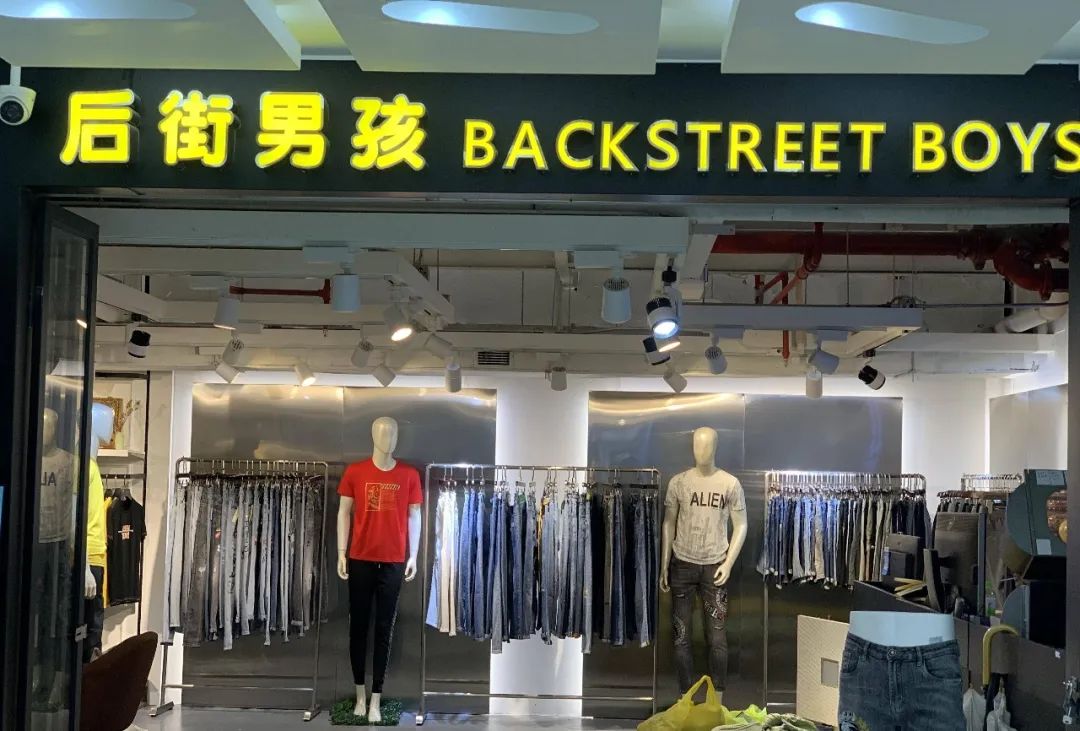 The wholesale store of Backstreet Boys is located in the Kapok International Fashion City.
According to him, his company owns multiple apparel brands, including direct stores, joint stores and franchise stores, as many as more than 100 nationwide, and its products are also sold to the international market. "Exports have completely stopped this year." According to him, they sent more than 10,000 clothes to Egypt years ago, but with the outbreak of the outbreak abroad, these shipments were stuck at the port. By April, the customers had not Mention the goods. "This situation is not bad. At least we rushed to complete the foreign orders before this year. Like some of my fellow friends, some received 30,000 orders some years ago. Only 6,000 were sent out before the outbreak. The latter is directly cancelled by the customer, and all raw material costs can only be borne by themselves."
The domestic market is not easy to do. According to Huang Tianci, after resuming work in the Spring Festival in previous years, their daily shipments at the Kapok store can reach 3,000 or 5,000 pieces. Affected by the epidemic this year, only one or two thousand pieces can be sold a day after resuming work. Therefore, while expanding the customer base, the company has also strengthened product development and design.
While expanding the customer base, the company has also strengthened product development and design.
"Knitted fabrics are the soul of apparel, and quality is always the guarantee of timeless knitted fabrics." Lin Jianrui, deputy general manager of sales of HALO knitting business, said that the development of new fabrics does increase a lot of costs, including the cost of imported raw materials and the cost of cooperation with universities , Production costs and testing costs of professional organizations, but all this is worthwhile, because the industry must take the innovative route. "I think the focus of the entire apparel industry's upgrades in the past 10 years has been on upgrading standardization, but it is likely to be transferred to functional development next." According to him, even without this epidemic, some functional fabrics are in The market sales scale also shows an upward trend.
"With the improvement of people's living standards, everyone has put forward higher requirements for the function of fabrics, such as warmth, quick drying, etc. Under the general environment of this epidemic, some functions will be tapped to do more Application." According to him, their anti-bacterial and anti-viral textile fabrics have received orders in small quantities. "Guests will make samples to promote."