Nantong accelerates the construction of an advanced zone for world-class knitting manufacturers
Series of high-end projects landing
Nantong accelerates the construction of an advanced zone for world-class knitting manufacturers
On July 3, the "2020 China Nantong International High-end Knitting Industry Expo" sponsored by the Nantong Municipal Committee and Municipal Government was held, bringing together nearly 1,000 textile enterprises on the spot.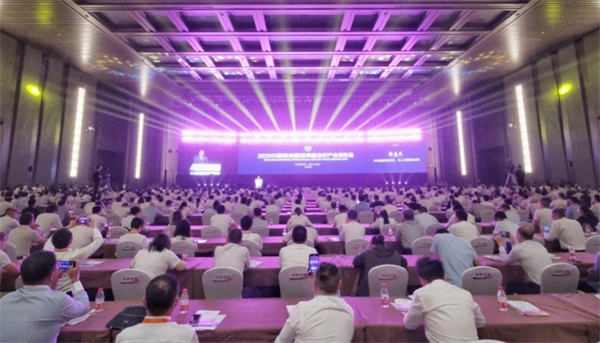 2020 China Nantong International High-end Knitting Manufacturers Expo
At the meeting, 15 high-end textile industry projects were collectively signed, including a number of major projects exceeding 5 billion yuan; "China Nantong International Home Textile Trade City" and "Tongzhou Bay Modern Knitting Manufacturer Industrial Park" series of planning plans were released on the spot; Expo " "Cloud Expo" was officially launched; representatives of entrepreneurs such as Luolai Life, Mercury Home Textiles, Golden Sun, Dasheng Group, Belgium Picanol, Turkish Business Council, Riyan Teijin Automobile Safety Cloth (Nantong) Co., Ltd., etc., focused on the textile industry Carry out in-depth exchanges on high-end, intelligent and green development trends.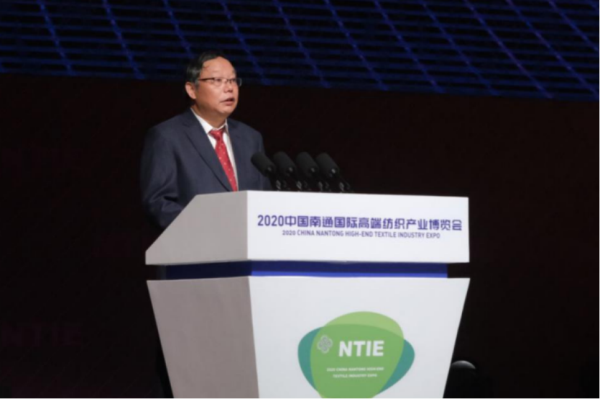 Speech by Xu Huimin, Secretary of Nantong Municipal Committee
Xu Huimin, secretary of the Nantong Municipal Party Committee, said in his speech that the knitting manufacturer is an important pillar industry and a characteristic rich people industry in Nantong. It has a long history, a solid foundation and a complete range of categories. After more than 100 years of development, it has formed home textiles, cotton textiles, clothing, chemical fiber, silk and printing and dyeing. Six major sectors gather more than 1,000 high-end textile companies, 18 of which are among the top 500 Chinese knitting manufacturers and apparel companies.
Wang Hui, deputy secretary of the Nantong Municipal Party Committee and mayor, said in the theme promotion that Nantong knitting industry is facing unprecedented development space and investment opportunities. In the next step, Nantong will aim at the high-end manufacturing process, high-end service process, and high-end product value, focusing on strengthening the six sectors and accelerating the construction of a high-end textile market. Strengthen the high-end home textile industry and build China Nantong International Home Textile Trade City; focus on the upgrading of the printing and dyeing industry and build the Datongzhou Bay Modern Textile Industrial Park; enhance the level of intelligence in the cotton textile and silk industry, build a demonstration echelon of smart manufacturing pilots; dig deep into new fiber materials Industrial potential, build the national fashion nylon industrial base; cultivate and strengthen the apparel industry, build an independent apparel brand famous enterprise project; enlarge industrial textiles, and build China's famous security textile city.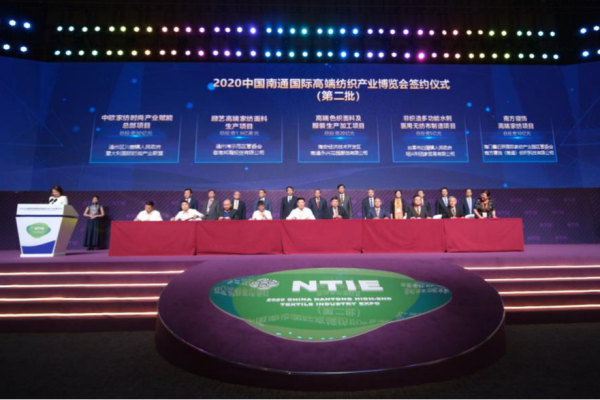 Signing ceremony of industrial projects (second batch)
It is reported that, in addition to the opening ceremony and the launch of high-end knitting new technology products, the post-epidemic knitting manufacturer development round table seminar and other offline activities, this expo also based on the entire knitting industry chain, using 5G, VR, AR, cloud data, etc. Technology to build a high-end textile "cloud exhibition", through the "cloud exhibition hall" and "cloud live broadcast" two online channels, to create a real-time interactive full-function investment and marketing cloud platform for visitors, merchants and investors