Sweater with wide-leg pants, early spring mix-and-match suit makes you more fashionable
Sweater with wide-leg pants, early spring mix-and-match suit makes you more fashionable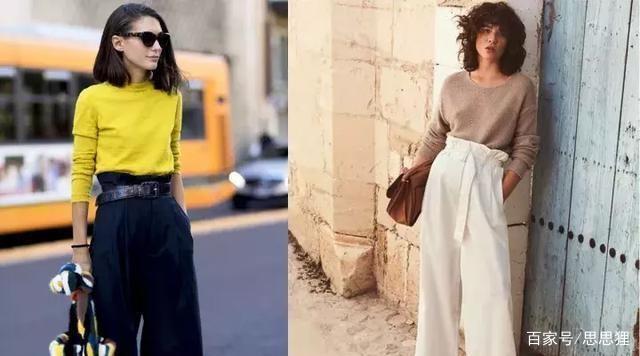 In early spring, the weather is still cold in the morning and evening. At this time, we should not rush to put the winter coat into the closet. Wearing this sweater in early spring is still very fashionable and warm. For sweaters in early spring, if you pair it with a pair of wide-leg pants, it will be more fashionable. Wide-leg pants can hide the fat you grow in winter, so you look thin and stylish. These two items are mixed together to form a very fashionable way of wearing spring.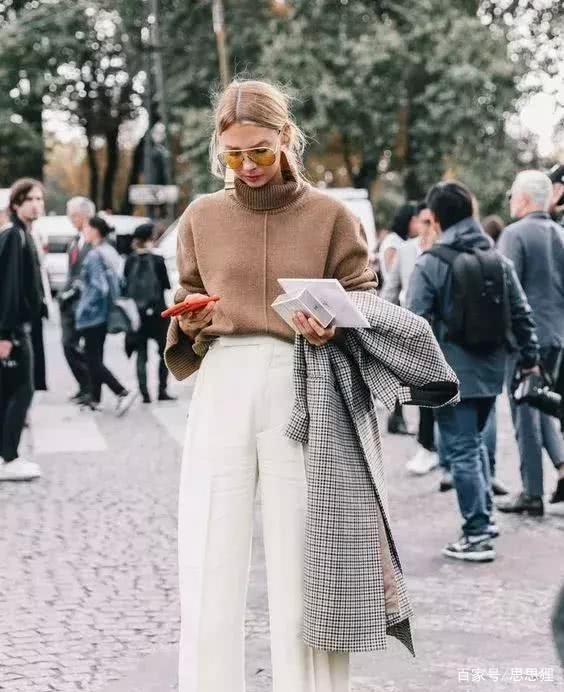 Wear a mid-height black sweater with a neckline. Slim figure can make your figure look more realistic. Black is combined with silk fabric. Not only is it thin, but the atmosphere is noble. Wear a pair of high-waisted wide-leg pants at the bottom. The two rows of buttons on the wide-leg pants look handsome and elegant. Take a personalized retro bag in your hand and your overall temperament will have a grade.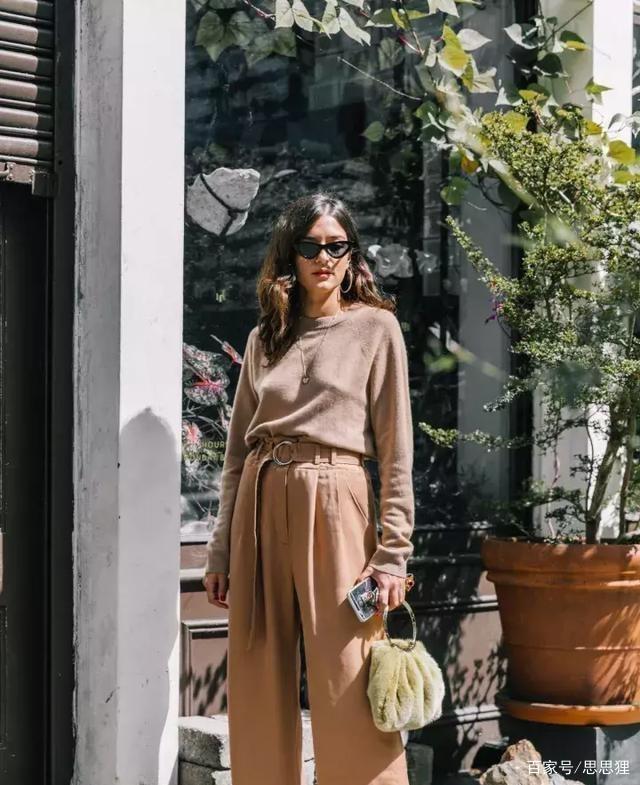 Khaki, there is a natural feeling of warmth, from the visual point of view is very gentle, this short mid-high collar khaki sweater, loose version, more comfortable on the body, the cuff design is slightly divided into two parts, with an elegant Fashion sense. The lower body is paired with a pair of white wide-leg pants, and a long hood covers the feet. At that time, you need to wear a pair of pointed shoes on your feet as a decoration, slightly showing the pointed point of the shoes, so that your image looks more temperamental.
The pink sweater makes you younger and younger. Every girl will not reject this pink sweater. The simple version allows you to convey more temperament. It is paired with dark blue wide-leg pants. The wide-leg pants belt is clamped around the waist and hung around the waist. As a decoration, it looks more fashionable. Wearing a pair of sports shoes on your feet will make you relax and comfortable, and the lazy spring is full of vitality.
We can also follow the same color matching system. Round neck sweater. You are thin and comfortable to wear. The lower body is paired with khaki high waist wide leg pants. Although it is the same color, the overall visual effect is still layered. It looks more stylish and advanced. It is beautiful to wear a pair of pointed shoes in the morning.