​Halo knitwear manufacturers launches a new season of environmentally friendly fabric cardigans to p
Halo knitwear manufacturers launches a new season of environmentally friendly fabric cardigans to promote environmentally sustainable life
Environmental protection is the main topic of global research in the 21st century and one of the future trends in the apparel industry. Materials that reduce more burden on the planet will surely become a trend in sustainable fashion. HALO is slowly forming a fashion concept based on the concept of simplicity: advocating a more environmentally sustainable lifestyle.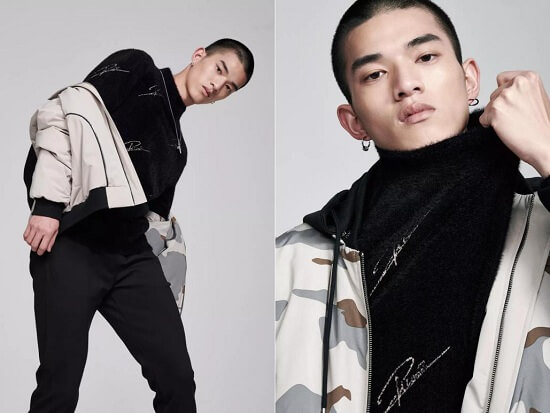 This season, Halo knit factory chose degradable and recycled wool fabrics to eliminate waste in the production and design of clothes. It corresponds to the essence of the brand "LESS IS MORE". This time, it also boldly reflects the style of halo on the sweater, appealing to everyone Buy less, buy fine, and not over-consume.
Compared with nylon and synthetic fibers, wool is a 100% natural, 100% biodegradable and 100% renewable environmentally friendly fiber. This cardigan series focuses on the sustainable concept of fabrics, adding more new elements than last year. In addition to natural environmentally friendly fabrics, it injects a more delicate texture and touch into the single product, and special techniques are also solved. The problem of sweaters is easy to pilling. The minimal cut and letter patterns make it more practical to wear inside and outside, extend the service life of the product, and contribute to the ecological planet.
LOOK1: Turtleneck sweater without lapels
Turtleneck sweaters can be said to be a must-have for lazy people. Retro turtlenecks have regained their popularity. Turtleneck sweaters with no lapels are more popular. Black has strong plasticity. It has a collar to keep warm, cold and wind resistant, and it is soft and soft. The biggest advantage is to modify the face shape and lengthen the visual height of the neck.
The length of the half turtleneck has some subtleties. The half turtleneck design, without the redundancy and drag of the turtleneck, will make the neck longer and more refreshing; it uses sheep wool fabric imported from Australia, and the gold letter patterns are arranged irregularly. Nobleness is incorporated into the minimalist style.
Speaking of sweaters, everyone 's objective impression is that they are heavy and bloated. In addition, the winter clothes are basically black and white and gray, which is slightly dull. At this time, the embellished colors and patterns make the sweater more energetic. And lightness.
In addition to reducing pollution and waste at the source, knitting company also hopes to use this series of single products to convey the concept of sustainable fashion development, so that more people can realize that fashion and sustainability can achieve a harmonious symbiosis; in addition to choosing environmentally friendly products , And more encourage the "Buy less, choose well, make it last" green consumption concept. There are not many cardigans, but the best is fine. Choosing a 100% pure cardigan is environmentally friendly and comfortable, and it will warm the winter.