U.S. brothers custom knit sweaters design Christmas ugly sweaters in China
U.S. brothers custom knit sweaters design Christmas ugly sweaters in knitwear manufacturers that sell for $ 6 million a year, mostly produced in China
Sina U.S. stock news Beijing time news, since 2012, UglyChristmasSweater.com, a Christmas ugly sweater website founded by a pair of brothers in the United States, has become one of the largest distributors of such ugly Christmas costumes that are becoming more and more popular in the United States. In this area, it competes with Wal-Mart, Macy's, and Costco retail giants.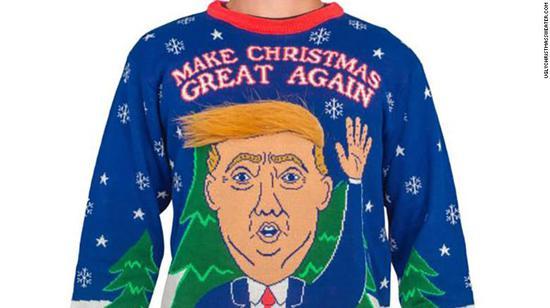 In the first year of its founding, the site's annual sales were only $ 40,000, but in the second year, revenues have tripled and continue to rise, and this year's sales are expected to reach $ 6 million.
The company now employs 65 employees. The Hajar brothers said their ugly sweaters were sold exclusively on the company's website. Most sweaters are made in China, and only a few are made in Michigan.
In just a few years, the Christmas ugly sweater phenomenon has evolved from a by-product of the tide culture to an annual tradition that is accepted by the entire family.
Fred Hajjar, one of the founders of the Christmas Ugly Sweater website, said: "The first time I noticed this was in 2011, people had ugly sweater parties at home." A company that sells TV shows and movie dealers online.
"I went to eBay and looked at these old Christmas sweaters that your grandma wore for $ 100 to $ 300 each."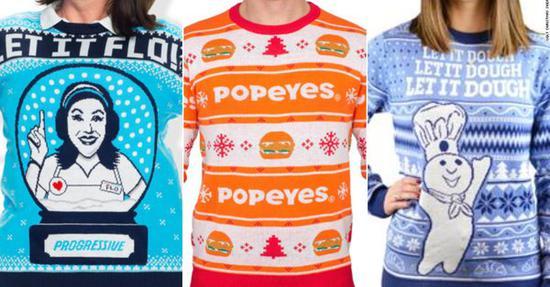 He decided to enter the business, investing $ 5,000 with his brother Mark Hajjar in late 2012 to launch a Christmas ugly sweater website.
The company's latest creation is inspired by Popeyes' popular fried chicken sandwich. The ugly sweater went on sale this Wednesday with immediate success.
Next week, the company will also launch two new ugly sweaters, hoping that they will also sell well. One of the sweaters had a picture of Tyler Blevins, a famous American e-sports anchor.
The Hajar brothers said that people who like ugly sweaters have some new hobbies this year, such as 3D printed sweaters and politically themed designs, such as sweaters printed with the cartoon image of US President Trump. There is also a "pumping" sweater. This sweater "has a small pump hidden in its sleeve. When you press it, you move something on the sweater, just like a dog's ears will swing up and down."